When you enter the Notice editor, you'll be presented with a range of pre-filled templates, including options like blog, documentation, FAQ, wiki, terms of use, privacy policy, and more. If you're planning to create any of these types of projects, you can select the relevant template and get started right away. But if you have a specific idea in mind, you can choose a blank page and start creating from scratch.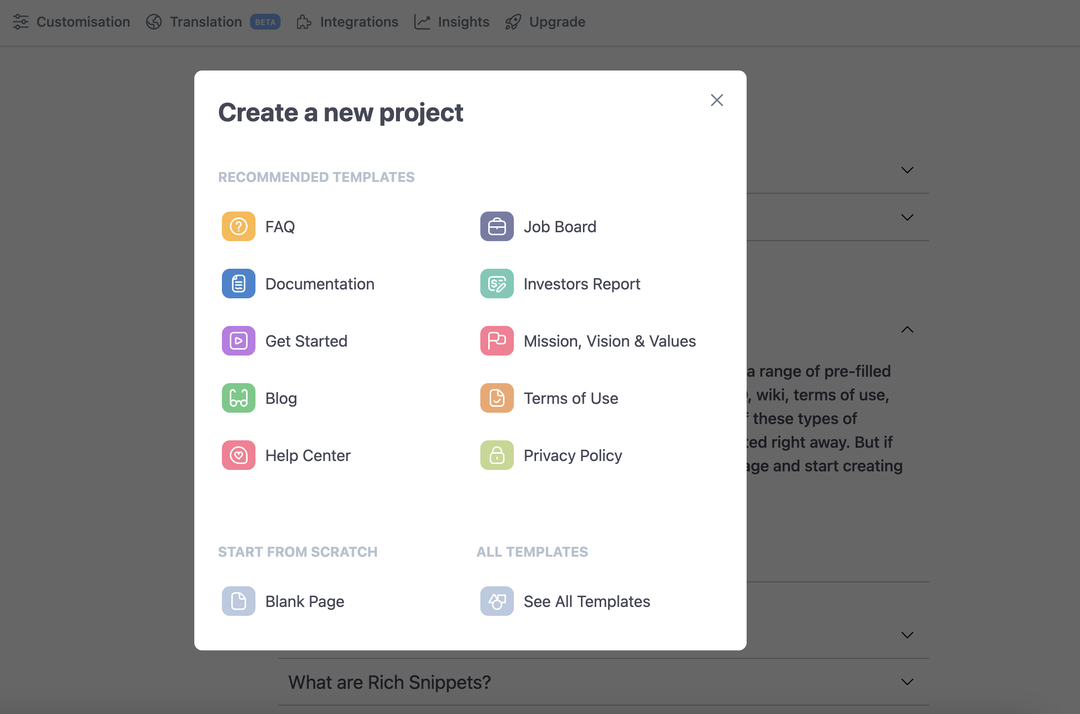 The editor is based on blocks, which can be paragraphs, images, videos, tables, and more. This flexible approach makes it easy to create and arrange your content to suit your needs.
Add more blocks: type / or click on the + button on the left to open the block selector and choose the component you want to add - it can be a paragraph, image, GIF, code, bullet list, tables and much more.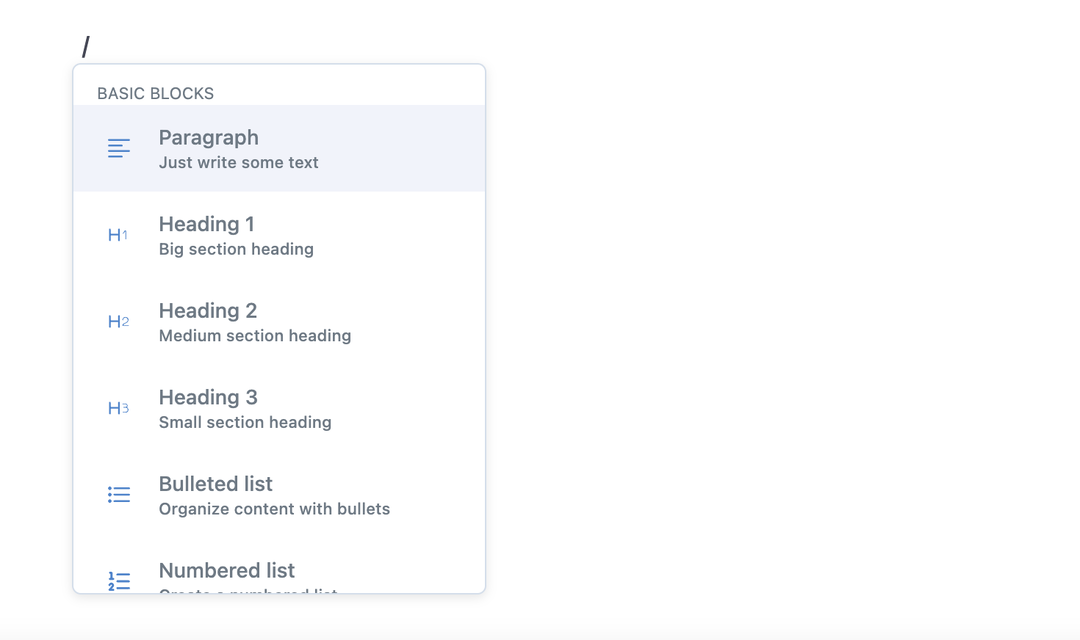 Drag-drop: Just click and hold the block you want to move, then drag it to the new location. The drag-and-drop feature makes it simple to rearrange your content as needed.
Editing, duplicating, deleting blocks: simply hover over the block you want to modify. A small six-dot icon will appear on the left side of the block. Click on this icon to access a menu of options, including duplicating and deleting the block. Depending on the type of block, you may also have the option to customize the layout.
Adding a new page: To add a new page or article to your project, start by navigating to the left side menu. Hover over the project where you want to add the new page. On the right side of the screen, you'll see a small + button displayed. Click on this button, and you'll be redirected to the new page creation page.
To return to the main page of your project, simply check the links displayed in the top-left corner of the screen.